This Halloween Animated Light Up Talking Eyeball Doorbell Makes Spooky Voice and the Eyeball Moves and Lights Up in the Dark.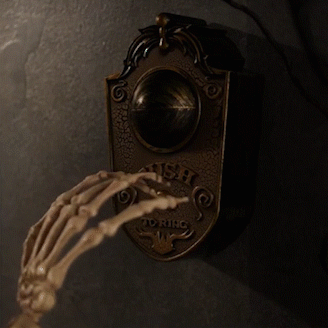 Perfect for Halloween Decorations, Halloween Party, Trick or Treat Event Decoration, Halloween Night Event, Haunted House Decoration. This Creepily Fantastic Doorbell will be a Fright This Halloween!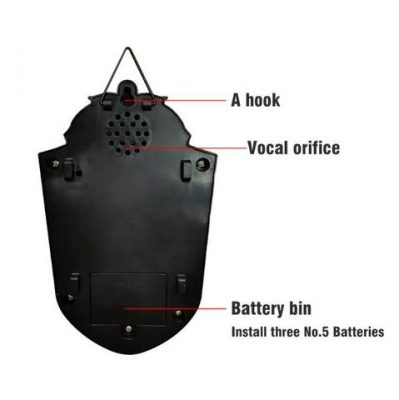 Mounting Hole on the Back for Easy Installation and One Button to Push for Infinite Fun. 3 AAA Batteries Needed (Not included).Or Visitors to Your Haunted House! Install on door, to scare some candy goblins and mission accomplished!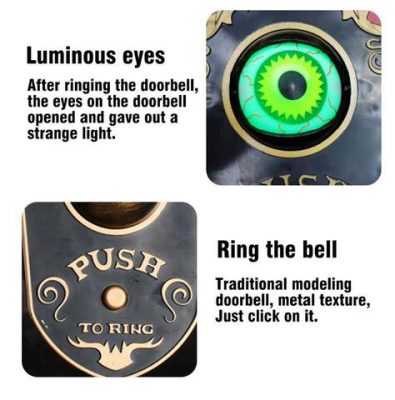 Add this to your Halloween Collection or use it during April fools or any time of year to scare and prank everyone! It will make a nice addition to your Halloween trail.