Say Hello To A Younger-Looking Face!


The new revolutionary rich in mineral Magnetic Mud Facial Mask has antioxidants that soothe and deeply cleanses the face for a flawless-looking, healthier and younger-looking skin you've always wanted!

The Magnetic Mud Facial Mask is a unique facial treatment that greatly removes dirt and oil from your face. It uses a powerful magnetic face mask along with iron particles to create a microcurrent in the skin. It enhances the skin's ability to rejuvenate for a significantly more vibrant appearance.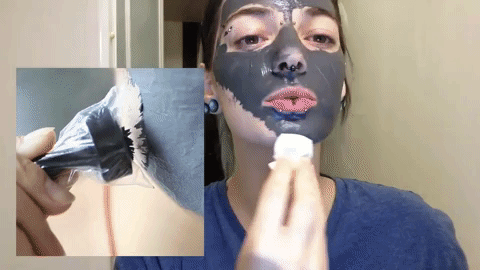 Direction for use: Apply a small amount enough to cover your face. Leave it on for about 5 minutes up to a maximum of 10 minutes. Then, wrap the magnet in a paper and remove it gently away from your face and say hello to a dirt-free and brighter face.


For best result use it once and twice a week. Do not apply near the eyes.
What are you waiting for TRY IT NOW!

EXTREMELY HIGH DEMAND: EXPECT 2-4 WEEKS FOR IT TO ARRIVE (TO BE SAFE). LIMIT 4 PER PERSON!