Relaxing massage anywhere you are!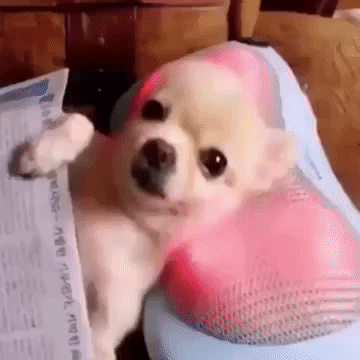 The Infrared Neck Massager Pillow delivers a circular kneading massage and invigorating vibration to loosen tight muscles. Using the latest massage technology, this massage pillow's massaging nodes move in an inward and outward motion for a deeper, more authentic massage experience. The versatile design allows you to target your neck, back, or shoulders.
This is such a great ergonomic massage pillow by using the simulation technique, total of 4 nodes for a deep-kneading shiatsu massage that helps relax muscles and relieve tightness.

Features overheat protection with preprogrammed automatic shutoff after 20 minutes of continuous operation to ensure safety Shiatsu massage pain relief, can relieve pain in aching muscles

Convenient and easy to use, press the power button easily, then you can enjoy the massage in the comfort of your home car and office chair, Great for neck shoulder, back, arms, abdomen, calf, and thigh areas.

Infrared heating function massage pillow pad cushion - soft, springy massage head with heat option to help blood circulation

Shiatsu deep kneading massage pillow with heat massage relax sooth and relieve neck shoulder and back, it is great gift to your parents, lover, friends and yourself.
Features:

Built-four kneading massage head for a deep-kneading shiatsu massage that helps relax muscles and relieve tightness.
3D counter-rotating balls penetrate deep into your back to loosen tight muscles and to help release stress, aches, tension and knots.
Features gentle warmth, to help you unwind from a stressful day.
Dual-purpose car home.The pillow can be easily positioned anywhere on your back or neck while sitting in a chair or lying on a couch or bed.
Lightweight ultra-thin design, stylish looks, lightweight and small size.Great gift for your family and friends.
EXTREMELY HIGH DEMAND: EXPECT 2-4 WEEKS FOR IT TO ARRIVE (TO BE SAFE). LIMIT 4 PER PERSON!